Using this Guide
This Tiki guide is created
using
Tiki. Many of the features that you will learn about in this guide, are actually implemented on this site. In order to get the most out of this guide, you should read this section first because it explains how to find the information that you may be looking for.
This guide is written by a Windows user, and this is reflected in the terminology and screen shots. But because Tiki is a browser-based, web application, you should be able to transfer this information to your operating system.
In this section
Be sure to review the
Smart Questions (FAQs)
for answers to common questions about this guide.
Navigation
There are four primary ways to navigate through the content in this guide:
The Search bar, located at the top of the screen, provides a full-text search of all the pages in this guide. For best results, try searching for only one or two words instead of a full sentence or phrase.

The Structure bar, located above the content area provides an easy way to "page" through each section. This is sometimes also called "bread crumbs" because it shows a trail of links like bread crumbs to show how you got to this page.




At the top and bottom of each page are links to to go the Next ( ) and Previous ( ) pages, as well as the beginning of the current section ( ).
Printing
You can always create "printer-pretty" versions of any page for offline reading. Simply click the Print (

) icon, located at the top of each page.
Tiki's multi-print (

) feature allows you select multiple pages to print. This way you can create printer-pretty versions of an entire section or chapter.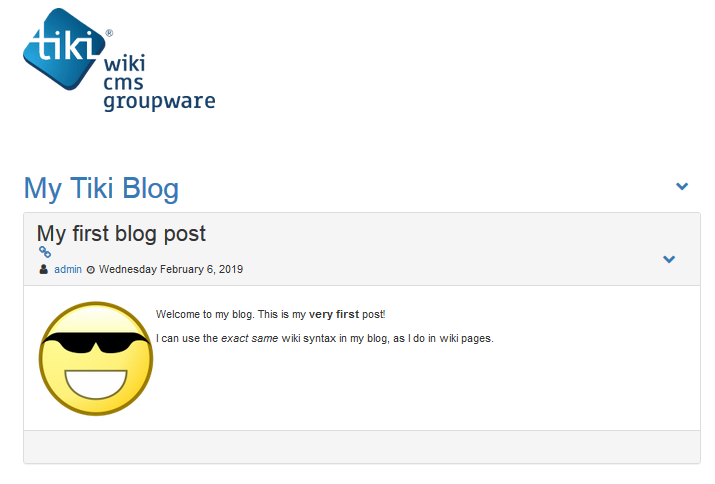 You can also purchase the printed, paperback edition of
Tiki for Dummies Smarties
from LuLu, Amazon, and others! I will also produce an Ebook version (in ePub and Kindle formats) of
Smarties
. See
Buy the Book
for more information.
PDF
To convert a single page from
Tiki Essentials
to PDF format, simply click the
PDF
icon

at the top of the page. I use the free, hosted, HTMLtoPDF service provided by pdf2me.com.
It may take several seconds to produce the PDF, so please be patient!
I also provide periodic "snapshots" of
Smarties
(in PDF and TXT formats) on
Scribd
, if you want the complete guide.
Tiki for Smarties: A beginner's guide to Tiki Wiki CMS Groupware
Conventions
Throughout this guide, you will find
tips
,
notes
, and
warnings
:
Warning
This is how a warning appears. Pay close attention to each warning. There aren't many, but they are important. You could crash your Tiki or corrupt the database, making your site inaccessible
Tip
This is how a tip appears. Tips are helpful hints that will make your Tiki experience easier, such as providing alternate ways of accomplishing a task.
Note
This is how a note appears. Notes are secondary information that you may (or may not) need.
There are two types of links used in this guide:
Internal links (that is, links to other sections of this guide) are simply underlined.
External links (that is, links to other websites) include the external link icon ( ).
External links to the official TikiWiki documentation are identified with the documentation icon ( ). These links contain detailed information and are highly recommended.
Translations
I speak, read, and write in English. If you are multilingual,
you can help
translate this guide into other languages. Tiki has significant
i18n
(internationalization) capabilities.
Use the
Translate this Page
icon

at the top of the page to translate the content of any wiki page into
your
language.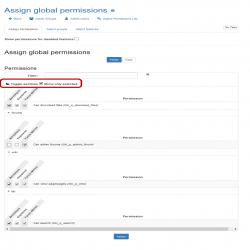 Human translations are are written by actual people, so the quality is very good.
Machine translations are handled through Google Translate.
Changing the page's language will also change the interface language (for things like menus, prompts, and buttons). Tiki includes more than 30 interface languages!
Warning
The information on some translated pages may be out-of-date.

Why not help improve (or create new) translations in

your

native language by

becoming a contributor

.
Rating Pages
You
, as a reader of this guide, can help improve it! Use the
Rate this page
widget (available at the top of most pages) to tell us how useful you found the page.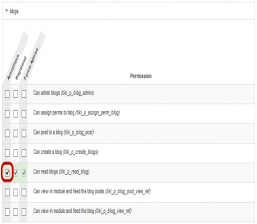 We'll work to improve pages with low ratings!
You can also use the
Feedback Form
to send us detailed comments. Of course, the best way to provide direct feedback is to
become a contributor
.
Multiple Versions
TikiWiki undergoes continual development. Use the Multiple Versions information area to select the
Smarties
page for a specific Tiki release.
The currently selected release is highlighted; simply click a release number to view the associated
Smarties
page.
Note
These links are available only for specific pages — some of the information in Smarties is applicable for all Tiki releases.

By default, the information in this guide is for the current Tiki release.